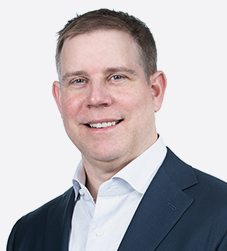 Marc Lisker is the President of DFO. He joined MSD Capital in September 1999 as its General Counsel and became a Partner in January 2008. From 2010 until the end of 2022, Marc served as the Chief Legal Officer of MSD Partners. Immediately prior to joining MSD, Marc spent three years as an associate in the Corporate and Securities Group at Mayer Brown, LLP in Chicago, which he joined after completing a federal clerkship on the U.S. Court of Appeals for the Eleventh Circuit.

Marc grew up in the Philadelphia area and remains a loyal fan of the Eagles, Flyers, Phillies, and Sixers, which has taught him the values of patience and perseverance. He is an avid golfer and cyclist. On weekends in the fall and winter, he can often be found coaching his son's ice hockey team or trying to avoid getting hurt while playing ice hockey in a Sunday night men's league. Marc lives in Connecticut with his wife and two children. He is the Treasurer of the Michael & Susan Dell Foundation, and he serves on the boards of The Greenwich Skating Club, Fenway Golf Club and USCJ Supporting Foundation.

Marc received his J.D. cum laude from the Northwestern University School of Law in 1995, where he was a Note and Comment Editor of the Law Review. He received his B.A. with distinction in European History from the University of Pennsylvania in 1990.