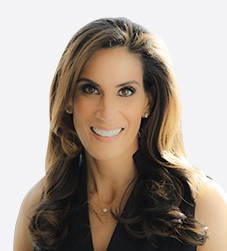 Alisa Mall is the Chief Investment Officer of DFO. Prior to joining MSD Capital in 2022, Alisa was a Managing Director, Corporate Strategy at Foresite Capital, a life sciences/biotechnology firm, where she was responsible for corporate development, long-term capital strategy, investor relations, human resources, ESG engagement, and other operational areas. For the nearly 12 years prior to Foresite, Alisa was a senior member of the investment team of Carnegie Corporation of New York. She was at Carnegie from 2009 through 2020, where she focused on the management of Carnegie's real estate and natural resources portfolios, as well as its absolute return and inflation-linked strategies.

Prior to the Carnegie Corporation, Alisa was a director in the Equity Capital Markets group at Tishman Speyer, working with institutional and private investors in connection with its real estate funds. She was also an attorney at Orrick, Herrington & Sutcliffe, where she specialized in general real estate and real estate finance. Alisa serves on the board of JBG Smith (NYSE: JBGS), where she chairs the Compensation Committee, and The Bronfman Fellowship. She is a member of the investment committees of UJA-Federation of New York and Jim Joseph Foundation.

Alisa graduated magna cum laude from Yale College with a B.A. in political science and received her J.D. from Stanford Law School.